Since USB Type-C Specification 1.0 was published by the USB Implementers Forum (USB-IF) and was finalized in August 2014, USB Type-C charger has become an industry standard to meet the requirements of a broad variety of display, data transfer, and charging applications.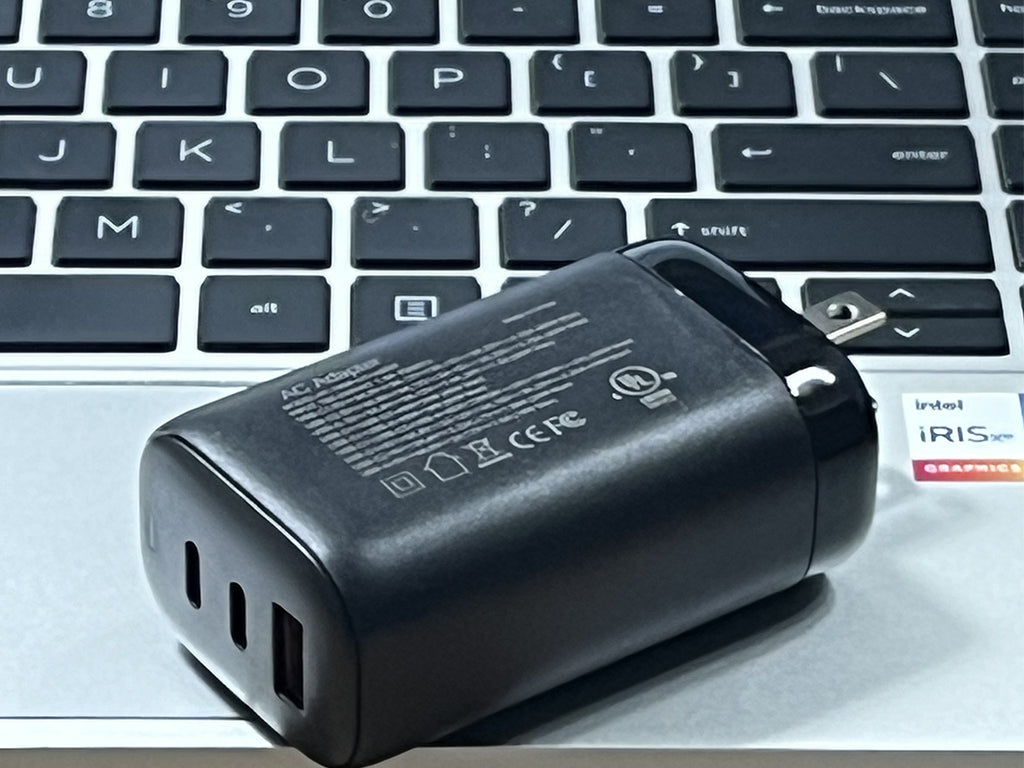 Thanks to its high power delivery (up to 65W), now you may use a single type-C cable to charge and transfer data between bigger and smaller devices, such as laptops and phones, respectively. For example, you might transmit data from your phone to your laptop.
Type-C chargers are being developed with the intention of eventually supplanting all earlier incarnations of USB cables while also significantly extending overall capabilities.
USB-IF, also known as the USB Implementers Forum, is the organization responsible for the development of these reversible connections. USB-IF is comprised of more than 700 firms, some of which are industry leaders such as Apple, Samsung, Dell, Microsoft, and Intel.
The Best USB C Charger Block
While you are traveling, the Peaking Charger 65W USB C Charger Block 3-Port is an excellent method to ensure that all of your electronic gadgets remain powered.
This charger is equipped with a robust 65W Power Delivery (PD) 3.0 USB type-C port that can fully charge your laptop in just two hours while simultaneously charging your iPhone in as little as fifty minutes.
In addition, this charger has two ports that are type C and one port that is type A, allowing you to charge up to three devices at the same time. Because of this, it is an excellent option for those who need to charge numerous devices at the same time.
The Peaking Charger 65W USB C Charger Block 3-Port is an excellent product to take into consideration if you are in the market for a charger for your next business trip or simply need a dependable solution to keep all of your electronic gadgets charged while you are on the go.
It employs cutting-edge Gallium Nitride (GaN) technology for type C chargers. Owing to this, rapid charging increases conversion efficiency and decreases loss on wasted heating.
Additionally, innovative chips for industrial standard protocols are also a part of this technology.
It has wide compatibility with different devices.
Frequently Asked Questions
Does it matter what charging block you use?
Absolutely not. In point of fact, a charger with a higher amperage will likely charge your phone even more quickly, and it is able to do so in a risk-free manner. All contemporary batteries, as a matter of principle, are constructed with a chip that regulates the input. They will only allow what they are able to manage.
Are all USB charging blocks the same?
Not every USB charger, connection, or cable is created with the same level of quality. You've undoubtedly seen that some wall chargers are more powerful than others in your experience.
On certain laptops, one of the two USB sockets may seem to have a higher power capacity than the other. You can use a USB port on certain desktop computers to charge your smartphone, even while the computers themselves are switched off.
Take Away
If you are looking for USB C 3 port charger, Peaking Charger is your place to go!